I first met Anna when I was starting up my business.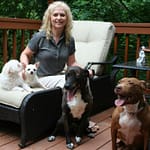 That was almost 7 years ago. She gave me amazing advice and a lot of great recommendations. Anna's knowledge about marketing helped get my business out there. She has always been very professional and she is worth every penny she charges.  My business has grown every year and I owe so much to Anna.  I trust her completely. 
Robyn Childress
2014 Arrived to Atlanta from Argentina with a dream of becoming a successful Actor.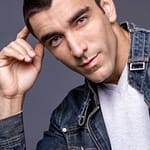 Frankly, I thought "making it" was going to be easy, but I was clueless and frankly very frustrated with the system. In the midst of my chaotic pursuit, I met Larry who Guided me and taught me all the "ins and outs" of the business. He was  like a "Human Compass" navigating me through this crazy business. He helped me avoid all the scams and rip-off companies.
Thanks to him, I went from having a desire to act to getting a legit agent and booking important roles for Bloomingdales , AT&T, Home Depot, and COX Media among others. I also had my first TV appearance for Homicide Hunters on Discovery ID.
All in one year !!!
Knowing Larry has a had a Huge Impact  in my Career !
I would not be were I am today, without his influence and mentorship.
Nathan Theis
Larry
You've always been willing to help and guide me with my career and everything inbetween, never an unwise word came from your mouth and I thank you for that dearly. Thank you for being my friend and thank you for being the talented actor we've all come to know and love.
Shaun Clay
Larry, I sincerely thank you
I think about is all the times I came to you with questions and then left our conversation feeling a little more understanding and confident in my direction in life. You have been a significant role model in my life. You have seen me in times of struggle and question and have given me the best guidance you knew to, which I can say, was priceless to me.
Nate
Anna has been such an amazing part of my life for over 8 years now.
Anna has helped me in so many areas of my life both personal and professional. She designed my beautiful website and taught me how to maintain it. She has also encouraged me to keep going when things got hard and slow down when I went too fast, all while maintaining the wisdom to know which to do.
Emily Goodwin